Services - Virtual Office Singapore
At SmartVirtualOffice we are in the business of helping all businesses to succeed. Therefore in addition to getting a registered business address, we are providing you with ESSENTIAL value-added services such as
Free Shared Fax Number and Forwarding
DAILY Mail Alert via Email,

Free

Web Hosting,

Free

Web Consultation,
We are the ONLY virtual office provider located in the CBD district offering all the above at an unbeatable price of below $100 with all the features. However we also strongly believe that the best measure of a business is not the cost but how a customer is served, so do not expect to be short-changed.
We are here to help aspiring entrepreneurs from all over the world striving to grow and expand. You cannot go wrong in choosing us as your virtual office provider.
Below are some pictures of our workstations

Click here for images of our meeting rooms.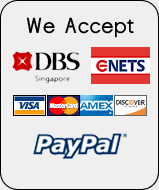 Our Guarantee:


If after you purchase our service within 7 days and you feel for any reason that it fails to live up to our promises, or even if it does and you change your mind, simply write in to us, and we will immediately give you a 100% refund of the purchase price,
NO QUESTIONS ASKED.