PRIVATE OFFICE WITH
OWN DOOR/KEY @$1400
Total Rooms 1 Rooms Left
About Us
Smart Virtual Office opened its doors for business on 1st August 2006. With each day that we grew, we began to understand the needs of our clients through discussions and meetings. One of the dreams is to eventually move into an office. Using current commercial real estate rental rates, the estimated Start Up cost would be around $8000, and monthly running cost is around $3000.00. Below shows a table to illustrate the example of a commercial space:
Using a 300 sq feet commercial property office at a rate of $6.00 a sq feet.
Start Up Cost

Monthly Overheads

Rental Deposit of 2 months

$3600.00

Rentals

$1800.00

Renovation

$5000.00

Telephones, assuming 2 lines

$30.00

Deposit Services for Utilities

$400.00

Fax

$15.00

Internet Setup charges

$150.00

Internet

$250.00

Business Centre Equipment

$15000.00

Receptionists

$1200.00

Utilities

$100.00

Startup Cost

$24150.00

Monthly Cost

$3395.00
Before you can even make a single dollar
expect to fork out around $27,000.00 to start and
a monthly operating cost of $3000.00
What if you could have ALL THAT at a fraction of the cost at

starting from $1500/month.
That's the full cost $1400.00 / month and no hidden cost! Office expense is now a fixed overhead!
Our Serviced Office
Smart Virtual Office has done it again! Unknown to many, we had a secret project that has been running since June 2007. We started our Service Office division and have grown to 2500 sq feet already. The project had overwhelming response and our office is currently fully tenanted. Here are some photos of the offices that we have developed, designed and operated in just under one year.
Our Maxwell Location

Maxwell Office

Signage

Meeting Room

Our Paya Lebar Location

Serviced Offices
@Paya Lebar

Meeting Room

Rooms in Paya Lebar

Rooms in Paya Lebar

Rooms in Paya Lebar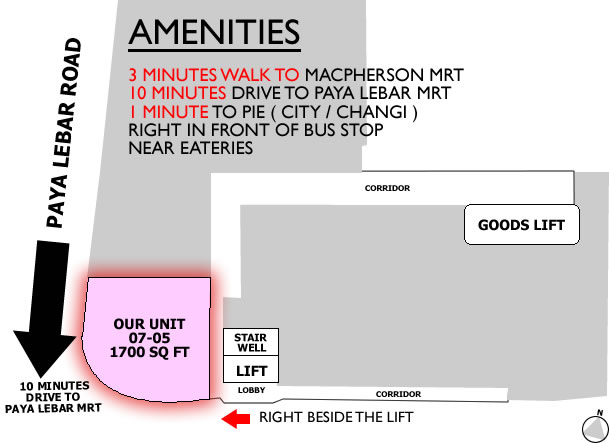 Our serviced office clients taught us with precious lessons on the whats and hows of making offices, small and large. This helped us understand and learn about the little things paramount in the business. Over time, we ironed out the kinks and we are ready to make offices for the mass markets. Now we are embarking on a brand new office location, far larger than any we have done before with the possibility of expansion as well. It will also contain features that will help your growing business.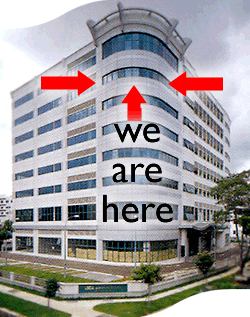 Situated 2 bus stops from Paya Lebar MRT Station, Smart Virtual Office is embarking on a new office space for rent at Paya Lebar. Cheap Serviced Office.
The office space rental market has jumped 50 %to 150% in just 2007. We feel that these are greedy landlords who are trying to make a fast buck in these times. Rather than be subjected to these unfair and unethical treatment, Smart Virtual Office bought a new location at Paya Lebar.
Our commercial office space starting price is $1400 at the moment, if you sign up before we even begin renovation. That is the early bird promotion.
Our Virtual Office has won praises from our clients and have helped us grow rapidly into the thousands. We hope to be able to do the same in the Serviced Office market. By providing good value for money long lasting solutions, we hope to attract entrepreneurs to join us as long term tenants, supporting each other, us providing a great environment for business while tenants form the corner stone of the our executive suite offfice.
Through our value add, entrepreneurs will have all these essential services like furnished office, bundled into a single cost, thereby becoming a fixed overhead cost with little variables.
So what's the deal?
The new office is in the Paya Lebar area. It will be completed by End of July, but we could be earlier. It will be highly accessible, within 5 minutes to the existing MRT station, and within minutes to the future circle line. The building has a mordern lookIt will have also the following features:
100++sq feet office, comfortable for 2 to 3 people
HIGH CLASS MEETING ROOMS/ Lounge / Boardrooms INCLUDED
FREE Furniture INCLUDED on request
FREE 1.5 mpbs or better Broadband Internet Access INCLUDED
FREE 500mb Web Hosting space INCLUDED
FREE SHARED Incoming Fax INCLUDED
FREE Local Outgoing Fax INCLUDED
24 X 7 Access
FREE 20 Hours per month access to Meeting Rooms
ACCESS to High performance Business Centre Equipment INCLUDED
1 month DEPOSIT only for 2 year renewal option at SAME PRICE
FREE Season Parking for 1 Vehicle
Why So Cheap?
We think that the current office pricing is really greatly overpriced. We want to change that. We feel it is also ridiculous and now that we know what it takes to run the office, we hope to change all that. Why get a meeting room on your own when you will not use it all the time. Like airlines, once you had to pay through your nose to fly, now you can fly on a dime. No fuss, no frills, why can't offices be like this.
Why this location at Paya Lebar ?
Paya Lebar is a high density office / workshop / warehouse business location. If you are looking for business, why would you want to be far from the action where you have to travel a long distance to meet your client. Our office location is really near MRT and provides convenient sheltered parking space in the compounds. Many Big Companies are actually here, crocodile, CISCO, Tamiya, Yamaha, Car marts and lots more. If the big boys are no longer in the CITY centre, why should you?
All that for just $1400 a month. The price will go up again.. so you have to act now!!
The office is being renovated as we are speaking and we are taking bookings now. Unlike Virtual Offices, we have LIMITED SUPPLY of offices for rent. If you want to own your own space to work by July latest, these are the steps you would need to provide us:
Your personal details
The indication of the size and details of the office you are interested in
Come down sign the tenancy agreement
or
Grow your business with us