Services - Board Room
Our board room is set in classy setting which can comfortably sit up to 15 people. It comes with a breathtaking view of the sea and the city from the 12 floor of the building. It comes equipped with :
Video Projector
Whiteboard
Telephone
The meeting room has a beautiful city view and it comes free with every purchase of our Virtual Office (Singapore) or Virtual Office (International) services.
If you are interested in renting our board room, kindly make booking via our operator at least a day before hand to ensure the availability of space. We can be reached at 6408 9788 / billang@smartvirtualoffice.com.sg
Below are some pictures of our board room

Below are some pictures of our workstations

Click here for images of our meeting rooms.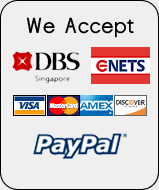 Our Guarantee:


If after you purchase our service within 7 days and you feel for any reason that it fails to live up to our promises, or even if it does and you change your mind, simply write in to us, and we will immediately give you a 100% refund of the purchase price,
NO QUESTIONS ASKED.