Our Partners
Smart Virtual Office Singapore is the only Virtual Office in Singapore that has partnerships with
many well known businesses. We know we cannot do everything that is why we get into the partnership
with many of the best. We source for the best pricing and offer them to the clients.
Angel Network
VOIP
Hosting

Business Angels Network (SEA)




Hello World




Need to Host

Advertising
Accounting, Tax and Corporate Services
Internet
At SGD$80 one time, you reach 10 MILLION potential customers.

Award winning Company which works with Minsitry of Defence, Minstry of Education, Citibank, AIA, Singtel, Starhub, DHL

Print Media

E Commerce

Mentoring

Need to print flyers, namecards, brochures, here are the people we work with.

(New system underway to help you guys save cost!)

Accept online payment securedly and safely. We have several options

Smart Virtual Office has been invited by Singapore's leading Entreprenuership Centre, supported by EDB and Spring Singapore to help you get ahead!
Self Storage
Investments
Volunteer Network

OVS Investments is looking for private investors opened only to the wealthiest people. Starting at $10,000. They will make your investments grow by 30% by the end of 15 months. Its way better than putting it in Fixed Deposit.

With a minimum deposit of USD$3000, you can start seeing your money work for you.

Through special arrangments ONLY with Smart Virtual Office, we are able to secure a percentage of 35% only if you invest a minimum of $10,000.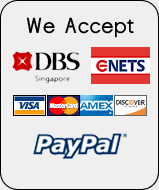 Our Guarantees:


If after you purchase our service within 30 days and you feel for any reason that it fails to live up to our promises, or even if it does and you change your mind, simply write in to us, and we will immediately give you a 100% refund of the purchase price,
NO QUESTIONS ASKED.

.