Limited 7-Day Money Back Guarantee Policy
Smart Virtual Office Singapore offers a 7-day money back guarantee for new virtual office users. This entitles customers to enjoy a risk free trial of Smart Virtual Office Singapore's services to test quality and performance. The 7-day money back applies to all Virtual Office plans. It also applies to our hosting and Web Design solution.
Following services do not qualify for 7-day money back guarantee: items and services ordered through the reseller program; VOIP; Accounting, Tax and Corporate Services.
If you are not completely satisfied with our services within the first 7 days from your initial activation date and you are not in violation of our terms and conditions, you will be given a pro-rated refund of your remaining fees excluding set-up, domain registration fee and overages.
All cancellations must be received in writing; regular mail, e-mail and fax notifications are acceptable. Phone requests will not constitute acceptance of any cancellation.
If paid by credit card, refunds will be issued to the original credit card provided at the time of purchase. If your account has been cancelled by us due to a breach of the terms and conditions on your part, you will not be eligible for a refund.
Domain name registration is non-refundable. No refunds are available after 7 days. The 7-day money back guarantee does not apply to account renewals and upgrades. Please allow 1-2 weeks for the refund's processing.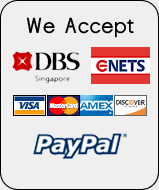 Our Guarantees:


If after you purchase our service within 30 days and you feel for any reason that it fails to live up to our promises, or even if it does and you change your mind, simply write in to us, and we will immediately give you a 100% refund of the purchase price,
NO QUESTIONS ASKED.

.