3 International Locations for Virtual Office
Smart Virtual Office Singapore is the first location virtual office that has grown abroad. We have 3 different offices worldwide.
Singapore
USA ( New York ) ( Late Septeber
Malaysia
We are smaller compared to the big boys like Regus or Servcorp. But we are the largest fully owned corporation in Singapore. We are in the process of merging all services to allow clients to be able to quickly extend their services internationally. Also in the pipeline is the purchase of more virtual office locations around the world. Stay tuned! You know you are in safe hands when you work with Smart Virtual Office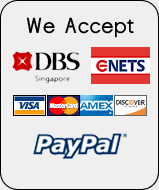 Our Guarantees:


If after you purchase our service within 30 days and you feel for any reason that it fails to live up to our promises, or even if it does and you change your mind, simply write in to us, and we will immediately give you a 100% refund of the purchase price,
NO QUESTIONS ASKED.

.