More Giveaways
As all businesses, the owners started it to ensure that they become wealthy, we are no different. We are also there so that you can become wealthy. Though we currently are unable to help you directly market your products or make you wealthy, we want to be able to give you as much as we can, within our means to help you get on with your business.
Everything in business has a cost, especially when you are in Sinagpore, down right to the toiletpaper you use in public toilets. We do charge for our basic service. However, as our base grows, we want to give you more because of your generous support and word of mouth you have given us. In return, we want to give you more as well.
Currently we are giving away heaps of stuff no other Virtual Office provider is able to give away, because of economies of scale. This simply means that because of the sheer numbers we have we are able to do things that allows us to give them away.
Yes we want to make more, but we also want to help, and we believe that if we give you more, you will want to help get us more customers.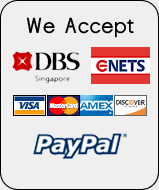 Our Guarantee:


If after you purchase our service within 30 days and you feel for any reason that it fails to live up to our promises, or even if it does and you change your mind, simply write in to us, and we will immediately give you a 100% refund of the purchase price,
NO QUESTIONS ASKED.