MILLION Dollar Giveaway
The million dollar promotion was conceptualize when we were at the National Achiever's Congress 2006. We wanted a way to give back to society. We founded this company because we believed that the go getters deserved to be rewarded. This is a limited time promotion which will last till it completely runs out or till December 2006.
We have set aside $1 MILLION DOLLARS is set aside within the company for companies and entrepreneurs that are planning to or currently with us.
This is how it works...
This promotion is strictly for the Virtual Office Packages only, its our true core product. When you sign up with us for either the Local Virtual Office or International Virtual Office, the money you spend with us will automatically qualify you for the second year for free!. There is no catch or any additional services you need to purchase. You are only required to purchase this virtual office product in orider to enjoy this service. Now till Dec 2006 or till the MILLION DOLLARS run out whichever comes first, we will match it with every dollar that you spend. You can use that dollar to pay for your future services or other services that we currently offer or will offer in the future, be it on promotion or otherwise. We know that startups will save at every dollar they can get their hands on, that is why we will give you that dollar back.
This will come into effect immediately May 18 2006
Regards
Bill Ang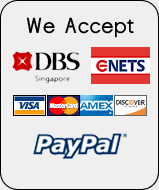 Our Guarantee:


If after you purchase our service within 30 days and you feel for any reason that it fails to live up to our promises, or even if it does and you change your mind, simply write in to us, and we will immediately give you a 100% refund of the purchase price,
NO QUESTIONS ASKED.