Call Answering @ $65/month
The call answering service is finally ready. We are charging a fixed $65 a month for basic call answering service, and $25 for your dedicated phone line. Our agents are able to either divert your call to you after they greeted your client in their name or take a message and sending it off to you.
Call our agents to find out more!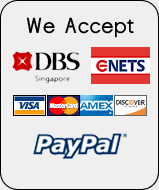 Our Guarantees:


If after you purchase our service within 30 days and you feel for any reason that it fails to live up to our promises, or even if it does and you change your mind, simply write in to us, and we will immediately give you a 100% refund of the purchase price,
NO QUESTIONS ASKED.

.